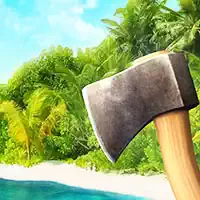 How Survival games characterized?
It's no wonder that the most part of survival games are connected with zombies, one way or another. Zombies are the theme that can touch literally any genre (and subgenre) of games online and offline. So you guesstimate it right – you will have to kill hordes of coming zombies within these three options:
• standing on one point
• moving inside of the preliminarily defined area
• running on the level through attacking or approaching undeads.

However, aside from these little undead green and biting cuties, there are other possibilities. Survival basically can be managed under any circumstances. For instance, you are put into the forest and have to find food unless you don't want to starve to death. Or jump through lava trying to escape the blasting magmatic volcanic eruptions. Or shooting creatures other than zombies. Or build something around you trying to escape being eaten or killed. Riding a car trying to make it through. Solving puzzles. Catching the number of fish in order to feed yourself.
All these possibilities are aimed at a single goal – to remain alive come what may.

The major traits of playing free online Survival games
• escaping death following the gaming rules – and you will shoot, run, cut, catch, build, duck for that and make other struggling activity
• most likely, in this genre, you will encounter zombies.

Online free Survival games on our site
'Night Slaughter', 'Spongebob VS Zombies', 'Zombie Incursion', 'Zombo Buster Rising' and akin – as you can see, almost all of them are shooters of the undead. However, strive to find more opportunities – and you'll be rewarded with the nice pastime.