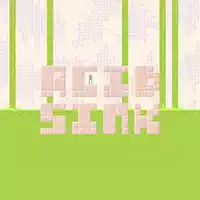 All modern games are offline or online touchscreen games — it is hard to imagine that you could interact with a game, not touching the screen of your device.

There are, however, other games, which are designed for Windows, Linux, Unix, or other operating systems for computers and servers that do not have a touch screen. In that case, to play these games, one has to operate with a mouse and keyboard (sometimes, a joystick as a single input or as a helper to a keyboard). Or it might be the case that sensory input is implemented: through a helmet, gloves, and suit. All these games definitely aren't called online touchscreen games to play.

Here, we have around 200 pieces, where the only or basic interaction is made via touching the screen with your finger. At the dawn of the mobile phone industry, manufacturers used to add such a thing as a stylus to touch a screen but that was highly inconvenient and dumb. So no wonder that at some point, a stylus was replaced with a tool that we all have with us 24/7 and which is naturally controllable greatly: a finger. Also, you won't lose a finger the same as you could lose a stylus; it never makes you feel uncomfortable to operate with it, as well as it does not scratch the screen or a protective film that you put on to make the screen last longer.

You will meet a lot of recognizable characters and heroes in our freely playable touchscreen online games: Disney princesses, Baby Hazel, Garfield, Minions, Mr. Bean, Ladybug, Super Mario, Talking Tom and Talking Angela, Minecraft, Dora the Explorer, Stickman, Tom & Jerry, LOL dolls, Among Us, Ben 10, famous sportsmen, Cuphead, Angry Birds, Lion King, Hulk, Lightning McQueen, and many others. You will also meet various known holidays and events, which compose the theme of games: Halloween, Christmas, Easter, and various other days off.