Playing free online Arcade Golf game means fast fun . This is not classic golf. This free online game only has 10 levels, and if you have a little free time, it shouldn't take more than 10-20 minutes to complete all the levels at once. Each of them literally takes a minute or two (but possibly even less). After you win them all, you will be shown the main screen with all the levels completed. Here, you will have two options: - replay it from the beginning, removing all your previous score - or replay each level individually or the whole game from the beginning, keeping your total score intact, only adding it with an improved result if there will be any . It is quite simple to play: - you have a mouse or a finger to control the golf ball, turning it in the required direction and setting the power of your shot. However, it is convenient to do it with a mouse and not with a finger, at least on a mobile screen, since the finger covers the decent part of the ball, preventing the normal process. So you have to adapt to this to make as few mistakes as possible - you can throw your ball over the limits of the upper line of the field of play - and when it is there, its position is indicated by an arrow - to visualize it in real time Really It helps to understand future actions when adjusting the shot: If a player is not lucky enough to complete the level from the first try, when they throw the ball, they have 10 tries during each level to complete. It is absolutely easy to put the ball in the hole like a glove from the first or second attempt (third, at most). However, if a player uses all 10 tries, the level will simply end, providing endless chances to repeat it with another 10 tries - when only one ball is used to complete the level of this free online game, the player is awarded a score of 5000 points For each lost ball, 500 points are deducted, eventually, with the possibility of taking a player out of the level when the remaining score is 0. How to waste a ball? There are two ways: - lose it beyond the limits of the field of play, the left or the right - waste all your attempts to put it in the hole, hitting badly.
To controll Arcade Golf game, use your keyboard and mouse if you play it on your Desktop. Or simply use your finger if you use your mobile phone or tablet.

Arcade Golf is an online game, you need to be connected to the Internet in order to play it. Arcade Golf is an HTML5 game, which means that all you need is a browser of any of your devices. 100% supported devices.
Game's category: Arcade Games
Times Played: 8 702
Votes: 70
Game Rating: 76%
Age restriction: For All Ages
Game Tags:
Screenshot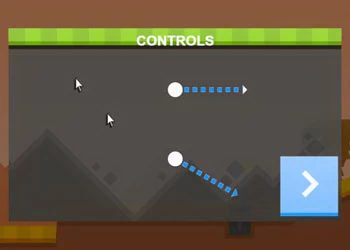 Play
Similar games: