The Moving Up game will not force you to leave a comfortable place and move to another place. Instead, you get a ball, which is going to get on your nerves. Are you ready for it? So, let's go! Go up in a nutshell Some think of this game as a successor to Pinball, others as an inverted maze. Your task is to move the white ball to the exit, a hole at the top. On the way up, you need to avoid getting into other holes. They differ visually from your destination point, you will notice this after you start playing. Each next level becomes more complicated. While moving the platform up, a player also has to control the position of the ball. To do this, slightly move the edges up to roll the ball and avoid the traps. In case the ball lands inside, a player loses. Navigation and modes No need to memorize anything special regarding the controls, they are the usual ones: W / up arrow to raise the platform S / down arrow to move it down A - D / left - right arrows to tilt the platform You can choose the usual level mode or endless game. Level mode allows you to complete a series of different challenges with increasing difficulty. Endless mode lasts forever, or at least as long as you can play. You will need to activate your attention and quick reaction - this is the main secret of victory. Good music makes it easier to concentrate. Good luck with Move Up!
To controll Moving Up game, use your keyboard and mouse if you play it on your Desktop. Or simply use your finger if you use your mobile phone or tablet.

Moving Up is an online game, you need to be connected to the Internet in order to play it. Moving Up is an HTML5 game, which means that all you need is a browser of any of your devices. 100% supported devices.
Game's category: Platform Games
Times Played: 8 377
Votes: 68
Game Rating: 69%
Age restriction: For All Ages
Game Tags:
Screenshot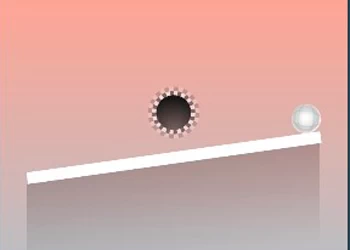 Play
Similar games: