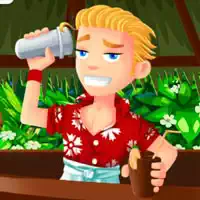 One player games
First of all, this isn't a genre. This is a feature that only tells, how many players can play these online free games. If to look at all bunch of such games wherever on the Internet – not only on our site – it becomes clear that the biggest part of them is one-player ones. So they can be a:
• shooter
• racer
• dressing-up
• floor jumper
• puzzle
• maze runner
• bombing
• tanks challenges
• fishing
• making any sports
• eating
• zombie-hunting
• creating…
In a few words, all imaginable online free games.

Features of One player games played for free online
That's impossible to differentiate or to combine some or several characteristic features of such online free games to tell for sure. The only thing that unites them all is that they are played by 1 player and no more. Even if they will have an option to add another player – this is almost 100% chance that this added gamer will still be depicted by the same player. Even if there is more than 1 character to enact. For instance, when played alternatively – like running on the distance to beat the record. As this running is played consequentially, not simultaneously, this is also done by 1 player, so the feature stays truthful.

We wanna offer you some fun with One player games
You will be able to find over 150 free games in our vast catalog. It is impossible to tell briefly, what genre you will see here, as all of them are present. So select any, enjoy, and tell your friends!