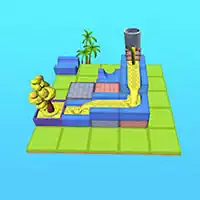 Everyone has an Android operating system smartphone. If not — they should get one as soon as possible to stop embarrassing themselves with how bad their phones are. And then, a wonderful world offree Android games will open for them.

Those lucky ones, who already have that most excellent phone in the universe (preferably, by Samsung but most other manufacturers also could do well), can now start playing Android online games on our website, being fascinated by their diversity, colors, storylines, characters, and everything other that they manifest. The list of protagonists you will find here is immense and includes these (but not limited to): Minions, Santa Claus, vehicles from the Cars animated motion picture, Minecraft, Maja the Bee, Dora the Explorer, Dragon Ball, Gumball, My Little Pony, Disney princesses, Huggy Wuggy, Among Us, Subway Surfer, Talking Pierre, Stickman, SpongeBob SquarePants and his pals, Superman, Batman, Peppa Pig, Sonic, Hotel Transylvania characters, Tom & Jerry, monster trucks from Car Eats Car and other sources, Kissy Missy, Baby Hazel, Angry Birds, Nemo, or LOL dolls. There are also characters, which people find in the popular culture but these are not a single person or character but a collective image: zombies, robots, animals, fish, cars, and people in general.

Your Android phone shall be powerful enough for any and all online Android games for free located in the catalog if it was manufactured at least in 2015 and after. We're not sure that before that, phones were powerful enough in the computing power to embrace just all games of the ones that we have added to this catalog. But if you have such a phone — try playing on it now and tell us about the result in the comments.