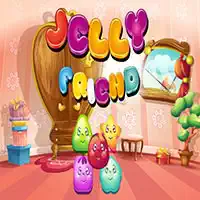 The Bejeweled free game category is about all games that have a jewel in their heart.

A jewel is a word to describe several notions:
• a pearl
• a precious stone
• a semiprecious stone
• something very valuable or wanted.

In the bejeweled online games, those jewels' exact pictures can be used in the gaming design, as well as their very approximate snaps. It's not a secret that many other games employ the idea of precious stones or jewels but do not draw them like they look in real life. The designers of those games have made the gaming objects look only very remotely similar to anything precious in such games: 'Bubble Shooter Easter', 'Santa Christmas Bubble Shooter Ferme Games', 'Planets Match 3', or 'Pets of Funny World'. But there are online bejeweled games to play, where the designers did try to keep the idea of precious stones: 'Jewels Connect', 'Jewel Legend', or 'Jewel Magic'.

Although the biggest part of such games is about matching objects to earn points, there are also other implementations: Tetris (where the parts of the body of falling Tetris objects are made of jewels), crushing the jellies by collecting them in bulks, playing tiles, collecting jewels in the process of car racing, and others.

Some freely playable bejeweled online games are level-based, others are endless (like the game 'Sky Ride', where a passenger car endlessly rides until it's gone). There are also many hyper-casual games, which are playable in cycles with super easy controls, which make them so addictive (and popular).

Be prepared for the fact that some games are optimal only for PCs because they use the Unity WebGL engine, which is not workable on mobile phones unless they're insanely powerful. And such games are good for laptops, too, but not for tablets. As for the rest — most pieces of entertainment in the catalog are purely for immense fun and killing a spare minute or two.