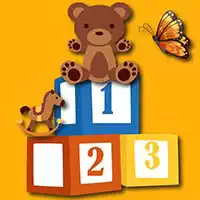 Online games that presuppose education are fine options for children and their parents. These can significantly add to the standard educational process, which is organized in schools and kindergartens. Not every education is actually fun and thus, children tend not to memorize as much information, as is required from them by an educational facility. But when an interactive gaming process is added to the story, things become faster, better, and more fun.

The collection of our free education games is large, including today much more than a hundred pieces. You can meet such recognizable characters here: Disney princesses, Mowgli, Masha and the Bear, Hello Kitty, Mr. Bean, Minecraft, Santa Claus, Talking Tom, Talking Angela, Among Us, Dora the Explorer, Ladybug, the Powerpuff Girls, Blaze, Adventure Time, and others. The education online games are not limited to only named characters and heroes — there are other protagonists in the pieces of this gaming collection, too. And they are no less fabulous to play with: animals, monsters, dinosaurs, people… There is definitely a creature to your liking.

As a child plays an online education game, he or she discovers the world with much better efficacy than without gaming. And when they go beyond the school program, they reveal their individuality, character, and interests because they choose what to play based on their preferences. So, for the sake of the creation of a large choice, we have added here as many various types of online education games for free as possible to cover various aspects of education: math, writing, finding the differences or hidden objects, creating or changing things, solving puzzles, merging the numbers, catching fish, running some business, etc.