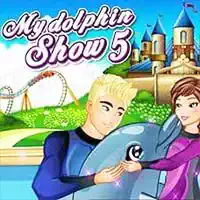 What are Fairy games?
First and foremost, fairy games are about dressing up, doing a makeover, and changing the color of everything that changes own color. And oh, – selecting various accessories also the case. What can differ amongst games are the painted features of applied items. The same idea remains.
In these, fairies are not always like Tinker Bell (which all you know was present in Peter Pan). Most often, they are long-legged girls, very slim (if not to say excessively slim). They can differ with the initial color of skin – but even if so, sometimes you can change that during the creation of image you like.
What fairies do as the creatures during their lives? Hard to say for sure but we presume that they do flying around and doing their little magic. They are considered as fragile creatures that are not pretty much busy with anything. That is why all games about them (well, at least, 99%) is the same trinket-alike stuff: dressing up and changing colors – just the same so airy and non-obligatorily business.

Explicit features of Fairy online games played for free
If you like to change clothes and do it with bigger choice than the regular 'changing-clothes' online free games provide (because it is forest-like style), try this genre. You will find here more airy costumes (but less bright colors) and bigger refinement in everything. And every protagonist is a long-legged model.