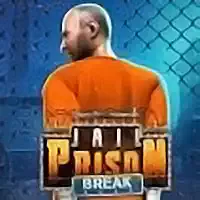 Sitting in prison is lame. That's why we have decided one day to create a separate category of prison break online games, which would be only about breaking off the prison. This category of free games is called as such: 'Prison Break'.

This might be not the biggest category of our games but it will grow over time. Also, it is naturally limited to a small number of games of such kind, which exist in the world so far.

Most prison break games have the same pattern: someone is sitting in a prison and the time has come to break free. The process can be done in multiple realizations:
• pass through a dangerous area unnoticed
• run faster and keener than the people who are trying to catch you (usually, those are the prison guards)
• swing on a rope through a series of pits without falling (the free prison break games as such basically have just one endless level and the more you progress, the bigger score you receive — that's the case in the 'Swing Online' game)
• solving puzzles and riddles connected to the correct sequence of actions or building the right route to complete the level.

The games in this catalog have various development companies, styles of graphics, and the hardness of passing the levels. Some are really tough and might prevent you from progressing farther than level 3 or 4. Some are pretty much cute and not tiresome, so they do not make you start again, over and over, until you're completely driven mad. After all, free games should be fun, not exhausting, right?

While we keep looking for new games to replenish this category, you can explore other ones on our website — many of them already have over a hundred pieces. Some include even thousands! And if this or that game is not mobile-friendly, simply use a personal computer or laptop to play.