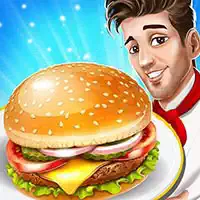 Depending on the culture common in your country of living, a restaurant can be something mundane, which you can visit nearly every day. Or it can be a huge event in your life, where you go only for large holidays and some very special events, like celebrating the purchase of a new house. Or a car. Or replenishment to your family with another child. So, depending on your perception of restaurants, they can seem to you as a lovely part of your everyday life or something unique, which requires a special dress code and saving up some money to make a visit. That is basically about the level of life in your country and family.

So, the online restaurant games to play will also be perceived in a specific way, given your personal treatment of restaurants in real life. And in these restaurant online games, you can make your dreams come true — like opening and running your own place! Or ordering any food from the menu, especially if you cannot afford it in real life. Or even making a menu of your own, would it be something mundane or bizarre as heck. The choice of opportunities that you have in the online restaurant games playable for free is vast and you definitely have to have a nice time entertaining yourself on this web page of restaurant games.

The types of food allowable in the menu of these games are immense and span from hamburgers, pasta, and cakes to birthday cakes, sushi, cotton candy, or something themed, for instance, Halloween food. That can be a classy place to serve to guests with many $$$$$ or something small, where your specialty would be making hot dogs for small $. So, let the food fun with online restaurant free games begin so you can feel like a chef of any type of eatery you prefer!