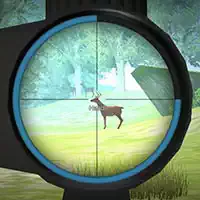 What are Sniper games?
Have you always wanted to feel yourself a sniper? Take his skin? Shoot multiple, still and moving aims, be a supreme governor of the lives of people you have to shoot? Or maybe you feel it repulsive to shoot alive men and women, so that's why prefer to kill zombies? Or maybe you would kill someone for a simplicity of Stickman games (do you feel this little ironic play on words)? Well, if you said 'Yes' all times (or at least once), then you gonna love this genre: Sniper online free games. There are two musts here: eye precision and ability to move your mouse quick and with a high degree of accuracy. Thus, the ability to control your small movements is everything.

Features of free online Sniper games
- the number one thing in sniper games is eye precision. Sometimes, when it comes to bow shooting, you must consider such things as gravity, initial power of the shooting, and a number of bearable attempts
- far not all your targets will be the non-moving objects. Still aims are easy to hit so expect them to move and run at all levels, starting from the second
- it is fun to catch the moving objects given that you may have a limited number of attempts, squeezed time or a necessity to restart it all over if you fail
- speed of your reaction and eye precision are two high-demand things in this genre.

Fun with online free Sniper games
'Stickman Archer Online' gives us very simple graphics – just a Stickman (a guy drawn as a couple of sticks) who shoots other Stick people from a bow. Simple mechanics and realistic physics are much more appreciated in all Stickman games than how high-quality it is drawn. In fact, if you want to learn how to use a bow in the real life – practicing in this game can help you.
'Night Slaughter' is a survival in a zombie world, where you can pick up items and use them to survive. There aren't only shooting guns but also swords and the kind. What you do in this game is wandering around and trying to stay alive.