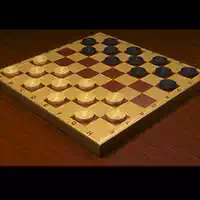 The thinking free online games on our website are going to make you think. Without that activity, you will not be able to pass to another level. And here is what you're going to be thinking of:
• collecting puzzles
• painting pictures in random or predefined colors
• matching symbols, numbers, letters, words, images, or their combinations
• connecting, building, or cutting things to pass a level by making the items of levels move in a predefined way (for instance, in the 'Lines Puzzle' free thinking game, you're going to draw routes for a ball that should fall into a cup safely to win a level)
• progressing complex-geometry levels
• photoshopping
• reaching 2048 (or similar heights) by combining smaller numbers into bigger ones
• doing active actions: running, chasing, jumping, flying, riding, sailing, biking, throwing, shooting…

We have a lot of activities to do in the freely playable thinking games and they all contribute to the development of this important characteristic of human beings (thinking). If you do not want to load your brain with thinking, you will unlikely to develop well in the society of humans because other people will improve in that. And if you don't want them to think for you, then start playing such developing online thinking games already now, at a young age.

A good thing about playing them on our website is that we do not make you pay for that. Neither do we require you to install anything on your computer, tablet, or phone because we know that downloading isn't always possible (because memory is still a bad virtue in many phones). To make your fun longer, we add new games to the catalog once in a while (sometimes, even every day but quite more possible that it's done every week).