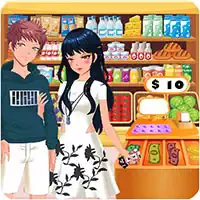 What are Tycoon games?
Tycoon is a very rich person (like Jeff Bezos), who owns and operates various industries. In the real world of 2018, the most of tycoons are guys from IT area and financial field. These two rule the world. After them, follow technological-extracting areas like oil, coal, and gas extraction. After that goes transportation and communication. And the sales close up the legal top-4 of the most profitable businesses in the world.
In the gaming world, it is a little bit different. As players love not only boring development and strategic issues solving, they must be pampered with the main line that intertwines the game as the red threading. Very often, it is war. Such online free games as 'Vikings: War of Clans' and 'Forge of Empires' actively support this point of view. Besides, the named are very actively promoted online in the recent year meaning that they are very earning online applications with hundreds of thousands of players.

Features of free online Tycoon games
- the development is what things are about
- a player will sometimes defend what's his and sometimes will attack others to take theirs. But most of the time, it is just about smart building and gaining more resources from it – to deliberately pursue the multiple goals that are often set in front of a player
- the ultimate goal is to become a tycoon – super wealthy person who won't need resources anymore.

Fun with online free Tycoon games
In the gaming world, anything can become the possibility to make a player tycoon. For instance, in 'Resort Empire', a player grows his business by building more resorts all over the world – just like Hilton's hotel empire was build.
In 'Stormfall: Age of War' a player is transferred into some averaged Middle Ages that look pretty much alike 'Heroes of Might and Magic' that everyone used to play in 1990ies. In this game, it is required to build a big city out of a small one – and it is far more about the development than about struggling with some foe as in HMM was.
'Tiny Town' is a game with relatively modern graphics. One has to build a city from the scratch: build the farms, buildings, set up the taxes and food distribution, grow resources bigger, and watch over the population. It is fun to play the god in this simple but entangling game.