Get ready to experience the ultimate fusion of superheroes and sports in the thrilling mobile game, Heroball SuperHero! Step onto the court and unleash your superhuman abilities in this action-packed basketball extravaganza.

In Heroball SuperHero, you become the star player of a team composed of incredible superheroes from various universes. Channel your extraordinary powers and use them to dominate the basketball court like never before. Soar through the air with superhuman leaps, unleash lightning-fast speed, and unleash devastating attacks to score baskets with style.

Engage in fast-paced, arcade-style basketball matches against formidable opponents. Execute jaw-dropping dunks, nail incredible three-pointers, and showcase your unique super abilities to outshine your rivals. The intuitive controls make it easy to perform amazing moves and deliver electrifying performances that will leave spectators in awe.

Choose from a diverse roster of superheroes, each with their own distinct powers and playstyles. Whether you prefer the raw strength of a hulking brute, the lightning speed of a nimble speedster, or the precise accuracy of an energy manipulator, there's a hero that perfectly suits your basketball prowess. Upgrade their skills, unlock new abilities, and customize their appearances to create the ultimate super-powered team.

Heroball SuperHero offers a variety of game modes to keep you entertained. Take on challenging AI opponents in the gripping single-player campaign, participate in thrilling multiplayer matches against friends and players worldwide, or test your skills in exciting tournaments and leagues. Earn rewards, climb the rankings, and become the ultimate champion of Heroball.

Immerse yourself in stunning graphics, vibrant animations, and energetic sound effects that bring the superhero basketball experience to life. From the dynamic basketball arenas to the explosive special effects, every moment is a visual spectacle that adds to the adrenaline-pumping gameplay.

Stay engaged with regular updates, new heroes, and exciting events that keep the competition fresh and exciting. Join a vibrant community of basketball and superhero enthusiasts, share strategies, and compete in thrilling challenges to prove your dominance on the court.

Are you ready to combine your love for superheroes and basketball, and become the ultimate champion of Heroball SuperHero? Download the game now and let the superhero basketball revolution begin!
To controll Heroball Superhero game, use your keyboard and mouse if you play it on your Desktop. Or simply use your finger if you use your mobile phone or tablet.

Heroball Superhero is an online game, you need to be connected to the Internet in order to play it. Heroball Superhero is an HTML5 game, which means that all you need is a browser of any of your devices. 100% supported devices.
Game's category: Hero Games
Times Played: 4 090
Votes: 45
Game Rating: 91%
Age restriction: For All Ages
Game Tags:
Screenshot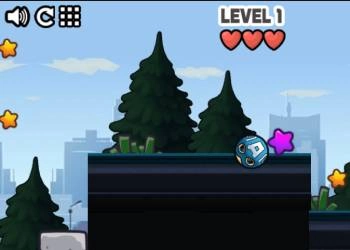 Play
Similar games: