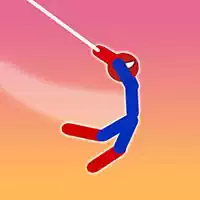 Since the beginning of pop culture millennia ago, people keep on working on creating or promoting various heroes. Some last, some don't. In the 20th century, many new heroes were created thanks to the advent of such a thing as comic books. The trend was successfully developed in the 21st century majorly because the film industry was able to develop so much that it makes a huge part of the everyday life of billions of people (especially in the developed countries of the West and Asia).

So, today, there are thousands of heroes, which are the characters with superpowers or special abilities/forces, which make them stand out from the crowd. Hundreds of such heroes are the creative result of the brainwork of only the two biggest players on the 'superhero market': Marvel and DC Comics. Thanks to the work of thousands of people in their companies and some other companies working in the entertainment industry for decades, we have in our catalog of hero online games such heroes as:
• Supergirl
• Brawl Stars
• Power Rangers
• Impostor (Among Us)
• Super Mario
• Wheely
• Iron Man
• Ben 10
• Angry Birds
• Avengers
• Stickman
• Pokemon
• Ladybug
• Batman
• Dora the Explorer
• Huggy Wuggy
• Teen Titans
• Thanos
• Superman
• Spiderman
• Captain America
• Subway Surfers
• Squid Games' heroes
• Disney princesses
• Talking Tom
• Adam and Eve
• Minecraft heroes and many others.

It's hard to tell exactly, how many heroes, superheroes, and akin exist today in the media world. Not just because it is challenging to calculate them all, from all media, comic book, and entertainment companies but also because of the notion per se — for instance, how do you define a 'hero' or 'superhero' and why. Conversations about that are ongoing but that's not our point on this website of hero free games. What we are focused on by submitting to your attention hundreds of hero games to play online is that you can endlessly have fun playing those games, enjoying the design, storyline, graphics, and narration.