Game Information:
Screenshot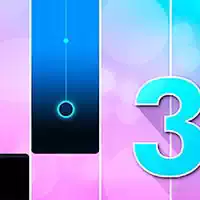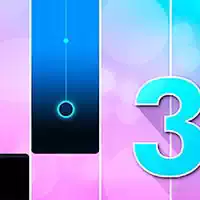 Touch the tiles while listening to the music in this fun online piano game. This web game titled Piano Tiles 3 is definitely a great game. Piano Tiles 3 has a wide list of categories for example clicker and music and many more like point and click, time games as well. This is an HTML5 game so you can play it on any device. Use your finger on mobile and mouse and keyboard on PC in this game. Enjoy playing Piano Tiles 3 online game for free at www.najox.com.
To controll Piano Tiles 3 game, use your keyboard and mouse if you play it on your Desktop. Or simply use your finger if you use your mobile phone or tablet. Piano Tiles 3 is an online game, you need to be connected to the Internet in order to play it. Piano Tiles 3 is an HTML5 game, which means that all you need is a browser of any of your devices. 100% supported devices. Piano Tiles 3 on NAJOX.com is a Free game no payment needed. To play Piano Tiles 3 right now click: PLAY THIS GAME - a green button. ENJOY NAJOX!)
Play This Game:
Piano Tiles 3
Game Rating: 78%
Please wait until the links are generated
Get this game
More Games:
Advertisement:
Game Comments:
Who is better?
sponge_bob
frozen