In almost every treasure hunting adventure movie there is a specific scene where the brave hero finally gets his hands on the treasure but then has to navigate a maze of booby traps in order to get out alive. Temple Run is this scene and nothing else. And it's amazing! Run, jump, slide and dash through the temple obstacles and collect the coins in this HTML5 version of Temple Run! Tomb Runner is a game similar to Temple Run if you are already familiar with it. Get as far as possible with this hero and accumulate points on your route. The more it expires, the better for you. Do everything in your power to really go far. Be constantly on your toes, because one mistake can cost you the entire game . How far can Professor Jones keep running in Tomb Runner adventures? Run, jump, slide, dash and surf through, over and under various obstacles across temples, exotic landscapes, bridges and underground while collecting precious gems, power-ups and coins. Unlock cool characters like Lara Bones, Mummy, Agent 99, the trendy Disco Dancer and many more! Endless fun! In Tomb Runner you have to run as far as possible and collect as many points as you can along the way. Unlock new heroes to run with the coins you earn. This engaging and addictive endless runner game has great graphics and incredibly responsive controls. You won't be able to stop trying to beat your high score every chance you get! The adventurer in this game is trying his best to find the treasure he wants and escape from the tomb. It is your job to help him achieve this. With flaming statues, spiked barrels, impossibly tight spaces to slide through, the sharpest corners since Picasso made a self-portrait, and death-defying leaps of faith, this game has as much excitement mixed with fast-paced action as you can get. need. The further you go, the more treacherous your path becomes, with the flames, holes, and hairpin turns getting thick and fast. It won't be long until you're progressing further and further through the course and spending the coins you've earned to buy new characters to race with. Features: Endless track with an infinite combination of ways to run. Fast pace of movement that keeps you on your toes. Six characters that can be unlocked by spending the coins you collect. Amazing graphics that look awesome. Simple controls that don't slow down your decision making for those split second moves.
To controll Tomb Runner game, use your keyboard and mouse if you play it on your Desktop. Or simply use your finger if you use your mobile phone or tablet.

Tomb Runner is an online game, you need to be connected to the Internet in order to play it. Tomb Runner is an HTML5 game, which means that all you need is a browser of any of your devices. 100% supported devices.
Game's category: Action Games
Times Played: 9 269 293
Votes: 49178
Game Rating: 85%
Age restriction: For All Ages
Game Tags:
Screenshot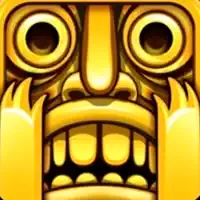 Play
Similar games:
Game Comments:
Who is better?
teenage_mutant_ninja_turtles
plants_vs_zombies