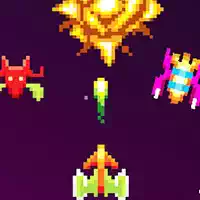 Retro free online games are something many people adore for various reasons. Some people love them for the 'old-school' graphics, which copies 8-bit or 32-bit, which was a super widespread and only option in the games of the 1980s and the 1990s. Others love them because they do not have insane requirements for people's gaming hardware (which is too costly to buy in most cases). Some other people prefer playing retro online games because they are focused on a storyline rather than on the heroes or ambiance depiction. Whatever the case is, the people stick with retro free games because they remind them of their childhood and teenage years, when they used to play those games for hours and hours, not having to worry about their job, income, student loans, food on the table, and other things inherent to adulthood. No one of us has the option of not growing up. But we all have an option of choice — to play games to remember the good old times.

And that's the primary reason why we have gathered on this page so many exciting games of Retro style. Here, some of your beloved characters are present:
• Super Mario
• Sonic
• Duck Shooter
• Super Fox
• Among Us
• Stickman
• Bomber man
• Asteroid Shooter
• Tank (as in the Tank Battles)
• Classic snake.

There are even some political figures, like Donald Trump or Kim Jong-un (but we're sure, they are not your focus in this online catalog).

All games you can play here endlessly. They have a different design, colors, and ambiance, as well as the graphical implementation: not all of them are made genuinely as 8-bit games. Those that do not just copy the idea of a simplistic graphic, are usually the full-color full-bit development, yet, not requiring much from the hardware. They are all built to plunge you into that ambiance of 'good old days' and can fence you off the worries and problems of the days.