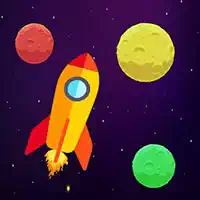 We all love spaceships for many reasons. Some of us love their shape and how they pierce the skies when they take off the planet, overcoming its tremendous gravity. Others see in spaceships something extremely romantic, which is closely connected to the idea of escaping the planet, reaching new worlds, settling there, and trying on living a much friendlier and richer life that people have on Earth today (and with much fewer restrictions). Spaceships as they are depicted in movies — capable of promptly reaching other stars in fast interstellar leaps — are the answer to our binding to this small planet, which simply can't feed that many people with the same structure of society. These are not only about settling on other planets, but spaceships are also about being able to establish trade connections with other civilizations and open something tremendously exciting out there for all of us. A chance to have bedazzling adventures. A capability to see other stars in proximity. To step a foot on the surface of a new rocky planet. A chance to drink beer with creatures from other civilizations, just like in Star Wars (scenes in bars), the best space opera in the world and the only one that's realistic, not boring (speaking of its I-VI episodes).

So, online spaceship games for free are also about these features and feelings that they ignite in our visitors. In addition to all the advancements and reaching-the-stars kind of stuff, the catalog of free spaceship games includes escapers, fighters, Among Us, shooters, doing something with supernovas, finding the differences in pictures, accurate driving, and even reaching the core of the planet inside a boring machine.

Try our marvelous freely playable spaceship games to feel that nice sensation in your heart — that you are a space traveler!