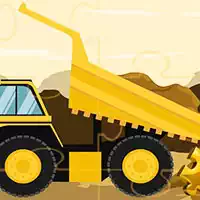 Trucks as machines on wheels were created to fulfill many useful functions for humanity. They're able to move very heavy cargoes, including food. They cover large distances effectively carrying parcels in their large bodies. They can serve for various special purposes, being fire trucks, military, garbage, and humanitarian. They are also actively used in construction — for that, they are equipped with ladles, winches, lifters, and other equipment. As you can see, they are ultimately useful for people around the world.

But trucks have also become a part of the entertainment — those large moving vehicles participate in racing and can do various stunts during the arena shows. Thanks to their big weight and the ability to be added with various accessories to make them look cooler or more formidable, trucks are exceptionally great for shows that are of such high popularity in the US.

Another category is composed of monster trucks. These are not those heavy carriers, which you casually see anywhere on roads, which carry cargoes. These are jeeps and regular passenger cars put on monstrously big rugged wheels that look even more thrilling during the arena shows, which main focus is to give the viewers the amazing excitement of beholding their moves, stunts, and hoarse noises.
Based on everything said, the truck category of online games is composed of heavy carriers and monster trucks, which can perform various actions in the games:
• operate routinely, carrying cargoes amongst destinations
• drive for speed
• make stunts
• fight the opponents: troopers, zombies, other trucks
• be improved thanks to various visual and characteristic upgrades
• going off-road
• don't let the coppers get ya.

We're sure that our truck online games will be to the excitement of our players from all over. And you'll definitely want to come back for more free truck games.