A perfect crime is one that is committed without being caught. Imagine that the woman is stealing something and comes across the police on patrol. She has one chance to escape: leave the building before the agents catch her. This is what Floor Jumper Escape is all about. Help the thief to go through all the floors and escape safe and sound. How to play Violate Security. He breaks into a building and finds a way to escape with all his skin. Run away from the police. The alarm and projectors look threatening, but you'll get over it. Move up to the highest floor. Jump from one floor to the next, until you reach the top of the building. Do not fall. Watch out for the warning signs. If they are placed on the edges, going there is not a good decision. The character moves automatically. It means that you only need to move the bridge up with a single click or tap. In case you don't jump, the character keeps moving on the ground. When the jumper hits a wall, it changes direction and starts moving towards the other end of the building. After jumping one level above, the Jumper continues to move in the same direction. Take this into account to avoid dangerous areas. Bonuses and prizes The faster you pass the level, the higher your score. Use them wisely to get useful items: Get Cash Temptation with 100 PTS. Get the Patrol Helicopter with 250 PTS. Get the Tower with 500 PTS. Get the Beauty Thief with 1000 PTS. With Floor Jumper Escape, you don't have to commit an actual crime to feel the rush of adrenaline. Unleash your dark side and let's commit a perfect crime!
To controll Floor Jumper Escape game, use your keyboard and mouse if you play it on your Desktop. Or simply use your finger if you use your mobile phone or tablet.

Floor Jumper Escape is an online game, you need to be connected to the Internet in order to play it. Floor Jumper Escape is an HTML5 game, which means that all you need is a browser of any of your devices. 100% supported devices.
Game's category: Action Games
Times Played: 8 114
Votes: 85
Game Rating: 69%
Age restriction: For All Ages
Game Tags:
Screenshot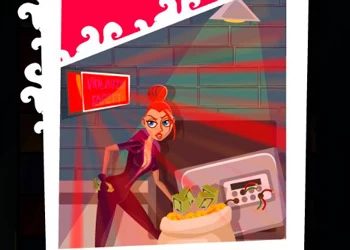 Play
Similar games:
Game Comments:
Who is better?
sonic
plants_vs_zombies