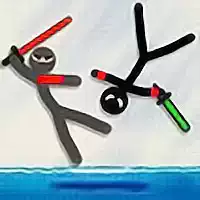 What are Fighting games?
Well, every game is fighting with something: people, nature, creatures, environment, laws of physics… Without a fight, there would be no games at all. Even Pokemon can be on battle arena, though they are superb fluffy dudes. Literally, no game, no matter if this is online free of offline and paid, is not about fighting. That is, anything you play is about that. However, these eventually can be distinguished into subgenre if to look at them narrower and input such condition: when the main hero has a number of small fights with one foe at a time, though such struggles can be many within a given time, this can be attributed to a fighting game. For instance, most of the arcades fall under such description, where a hero has to overcome one foe to move to another. First and foremost such plaything will be Super Mario then.

Features of online Fighting games
- a lot of small struggles during linear plot development or
- a sequence of big battle, like when two heroes are standing against each other and the only one can win the battle
- the main hero can change during the plot or is unchangeable from the beginning to the end of the game
- a player can select a side sometimes (for instance, be on the side of human or zombies).