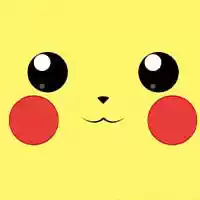 Pokemon: all about
Pokemon (spelled correctly as Pokémon) is a Japanese game that literally has two birthdays. The first one was in 1996 for Nintendo and was averagely popular. The rebirth was in 2016 with its mega-super popular Pokemon Go, which allowed everyone to turn their mobile smartphone into a device of augmented reality, giving millions of people a possibility to catch Pokemons on the streets.
Up to this day, it is one of the most profitable and popular media franchises of the world, with 0.3 billion copies of games sold globally. If not to consider various non-gaming ways of earning, Pokemons have earned for all time over 50 billion dollars. With everything around (like movies, clothes, utensils, chancellery and so on), it had grossed over 1 trillion dollars of cumulative incomes (and the and number largely varies depending on various estimates).
That is why playing Pokemon today means supporting the global hysteria about those cute yellow creatures that are always in a playful and good mood.

What Pokemon games have to offer?
The genre can be anything – from fun easy-going arcade to excitingly fast flying. There is even such a thing as the combination of those yellow animals with Frozen sisters – making them a poke-themed. With Pokemons, everything is doable – running, flying, rescuing someone or, vice versa, killing some zombie, and much more.

Playing Pokemon online free games with us
We have around 30 games of various types (and their number is growing):
- curing a guy (that in different pieces of games has differing illnesses)
- running in the distance or with barriers
- catching them
- jigsaw (collecting pictures with Pokemons from pieces)
- shooting monsters-invaders and so on.