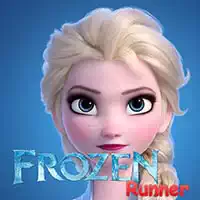 What are Frozen online games?
Frozen, as all of you know, is a wildly popular animated movie made by Disney and Pixar, which topped over 1.2 billion USD in the box office only – and that number is devilishly underestimated. It is believed so as Frozen theme and heroes are all around us: in clothing, kitchen utensils, chancellery, bags, cups, hats, T-shirts, dresses, and, the last but not least – games. If to ponder it right, every second online free game is about Frozen's something. Or someone. And that is not taking into account various cartoon series and short animation pieces released by Pixar afterward.
We roughly estimate the world-global market of 'Frozen' in 10 billion dollars. It is hard to tell for sure but even maybe more. So, it is no wonder that you all finding the characters from it everywhere (the huge leader here is Elsa, then comes Anna, and then the rest of them: snowman, reindeer, the limited-brain (but so handsome) boy and so on).
So how many games do you think about them we have? Over 200! They cover every piece of life imaginable. Well, maybe only excluding zombies. However, we think that there are zombies combined with Frozen somewhere on the Internet (so Google them).

What are the main features of games online with Frozen characters?
It's not much to tell – selecting any, you will play Frozen characters. Fun and funny at the same time. You can:
- play with dog
- make grooming stuff like hairstyle, manicure, pedicure, facial makeup
- giving birth to a baby
- get wed
- mixing the heroes of other cartoons with Frozen ones, like, for instance, Dora
- cooking (including some weird stuff like rainbow pizza – who would eat that?)
- driving
- and much more.