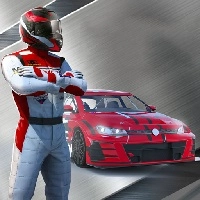 What are Car games?
Driving is all about it. The car is a broad genre of online free games. Any of it can be attributed to it if it has a car in its main plotline, thanks to which it develops at least from time to time, or uses it to move through levels. The car in such a genre can do both, be a center of technical and technological renovations or can be just a tool to move through levels and that's it, without any development.
Defining anything as a Car game usually means making a 'superstructure' above it, as it is just a technical means to be used for different purposes. Depending on a purpose and the type of its implementation, the games are really subdivided further. For instance, if there is a shooter then this type of vehicle may be used to drive the shooting main hero. And so rather not that yes, this vehicle will be upgraded. Or, if it is the racing thing, upgrades will likely be often to improve the performance. Or it can be a runner through levels by a centered hero where cars will only be standstill obstacles. But do they impact the development of the plotline? Sure, why not.
Thus, as you can see, this genre is rather an aggregation of many individually attributed games under one gargantuan umbrella.

Features of free online Car games
- high variety of games involving cars cannot allow boil down some drastic characteristic features and so they will depend on the specific played thing
- there must be any kind of car in the game doing anything significant for the plot to spin 'round unless this game won't be attributed to the genre.