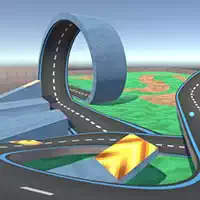 A Unity is a software engine, which allows creating games. It has won the market with its simplicity, high powers, and general ease of the procedure of game making. It was introduced to the market in 2005 and as of today, 16 years later, it is the world's most popular tool to create games of all scales and sizes thanks to the hundreds of features it incorporates.

Today, about 50% of all mobile games in the world are made on Unity, as well as 90% of all virtual reality products. Although in 2005, it was only designed to feature gaming development for Mac OS, it has swiftly expanded to support iOS, Android, Windows, and Linux platforms. Today, it actively supports all popular operating systems and gaming platforms: PCs, phones, tablets, gaming consoles, web platform WebGL, extended reality, and virtual reality platforms, even jumping to filmmaking and animated movies making areas.

Many well-known games were designed using this engine, including Pokemon Go, BattleStar Galactica, Temple Run, Family Guy Online, Plague Inc., Subway Surfers, Dead Effect, My Talking Tom, Angry Birds (and a lot of their continuations), Dragon Quest, Sonic Dash, War Robots, Fallout, Lara Croft, Final Fantasy, SpongeBob, Job Simulator, Legend of Heroes, Necropolis, Pac-Man, Star Trek, Super Mario, and others. Every year, the list of pieces of oeuvres designed using Unity grows.