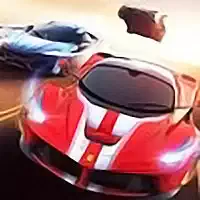 Do you like racing games?

Feel the rush

Nothing pumps your adrenalin like speed, and at NAJOX.com, our games are no different.

Our range of racing games have all you need. From classic racing games (like the ones from back in the day) to new, modern racing games - we have them all and the best part is, they are all free!

Yip!

Complete laps while racing, going up to harder levels, all the while having enormous amounts of fun with NAJOX.

All you need, are the arrows on your keyboard - no special downloads. nothing!

Unlimited possibilities

Our racing games will satisfy just about every need in racing games. Do you want to be Lightnig McQueen or do you want to be as angry as an angry bird?

The choice is yours.

Move through different worlds, thrilling and stimulating yourself to achieve higher levels than your friends.

Get in on it now - the action!