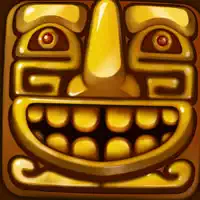 What are Adventure games?
Adventure is not only about going on some secluded island where, overcoming hordes of local tribes with spears and tricky traps and pitfalls, you will hunt down the golden statuette of a long-ago forgotten god like you might have seen in Indiana Jones. And this isn't only about going on vacation on some secluded island trying to survive there for a month for 300 US dollars as some young and hot-minded people can do. Adventure is around us – and everything can be it if you will just give it a chance.
Adventure can vary: from learning physics tricks (which aren't so much the tricks if you study well) like in 'Cut the Rope: Experiments' and 'Snail Bob', to the repetition of the path of heroes of the well-known sagas like you can do in 'The Story of Hansel and Gretel'.
Fighting zombies is definitely a thing in adventures – as what fun it is without killing a couple of hundreds of green undeads? "Headless Zombie" and 'Bloodbath Avenue 2' are things to try to feel the spirit.
Even baking business can be fun – which 'Papa's Bakeria' proves. As well as other types of businesses can be not only entertaining but also adventurous and exciting – try to make it run afloat and you will know ;)

Features of free online Adventure games
- adventure of various kinds is guaranteed – whether you do business, kill zombies, dress up a mermaid, or fighting your fears
- with this genre, catching adventure isn't hard anymore – just select from amongst dozens of games you like and try it.

Fun playing online free Adventure games
There is a very fun game named 'Escaping The Prison' – with many possibilities given for your avatar when escaping. They literally vast in the development – your every step will define how far will you go and whether you'll be able to escape at all. And not even the process itself is fun and not the opportunities given for it. But the way it is drawn – easy, simple, with a huge sense of humor and really amusing overall.
As for the rest – try on your own and make sure they are all captivating your imagination and will leave you no spare time unused.