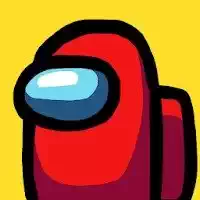 Don't you know what 'Among Us' is? It's a relatively new game, which was released on a market in 2018 but became mainstream in 2020. It became popular only after Youtubers and Twitch streamers started playing it on the quarantine, streaming live, so millions of people saw the game to further boost its popularity.

The essence of this set of online games for girls and boys is the following: there are a dozen of fun creatures different in colors, humanoid-looking, wearing all-body protective suits, which complete some missions on their spaceship. Doing so, they also have to discover who's Impostor(s) – until they kill the Crewmembers. Typically, the game is played by 4-10 players per round until the victory in the round by one side or another. To win, Crewmembers have to expel all Impostors or to complete all established missions (which occasion comes first). To win, Impostors have to kill Crewmembers in a number sufficient for winning (to make the number of Crewmembers the same as of Impostors) or to sabotage the ship critically.

These online free games for girls are fun not only with what they are as is. Our website also has other types of adventures of these little creatures. Here, you can do the space run, shoot bubbles, explore the Minecraft mod, make your Avenger-style impostor, and even celebrate Christmas with them.