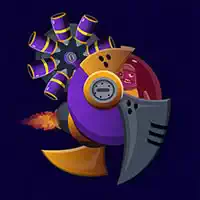 Aliens as a concept of extraterrestrial life have always enthralled people's minds. What is it out there? Is there life on other planets? If there is, then where? And did they really visit our planet or all these stories are just fake and someone's imagination? And if they are out there and have not yet visited us, could we see them or send them a message, telling them we're here? If yes, then how deep do we look, and how to communicate?

These and the swarm of similar questions are something really interesting to think about. That's what intelligent people have been doing for centuries. And, we're pretty sure that humankind has been thinking about aliens, this way or another, even before that, thousands of years ago.

So the entire today's industry of entertainment and media that has aliens in its heart is huge because every more or less intelligent person wonders in his head about life outside Earth.

That's the main reason why games about Aliens were brought to a separate category of aliens online games — there're plenty of them. People love space, aliens, and space travel topics, so the creators of the aliens online free games come along with the needs.

In the catalog, you'll find not just a commonly known concept of rude aliens-invaders but also some items and characters, which are not that and which have become popular only recently, 1-2 years before this text is written (2022). This would include Among Us characters, which became popular during the global pandemics of 2020-2021. Other more long-lasting characters include:
• Ben 10
• Wheely
• Swamp Attack
• Stickman
• Watergirl and Fireboy
• E.T.
• Galaxy Warriors.

There are also other, less characteristic aliens, which aren't particularly recognizable as popular characters but distinctively are a part of the genre. They are met in such aliens online games as 'Star Smash', 'Alienanza', 'Aliens Attack', and others. We're sure, you'll be glad to explore this catalog.