Game Information:
Screenshot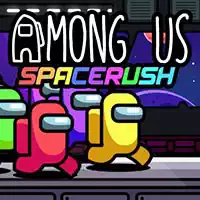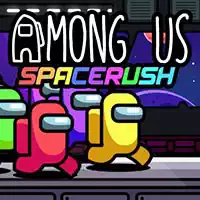 Play Among Us Rush now at najox.com! A new game arrives in the best style and with the characters of Among Us run and do not stop running through the dangerous platforms of the different levels of the game, be very careful because you could fall off the cliff or collide with different obstacles such as bombs, objects that They will block your way. Have fun with this new and addictive entertainment game exclusive to najox.com!! remember that we have exclusive games every week and new free games every day. In Among Us Rush the objective of the game is to reach the goal of each level with the greatest number of characters but be careful it is not as easy as it seems on your way you will encounter thousands of dangers, try to finish each level with a better score in your way you can unlock different achievements with which you can improve your gaming skills or unlock many more gifts. Enjoy this addictive and exciting free adventure game on your favorite mobile device, tablet or desktop. The game is very easy to play, just control the characters with the mouse or by touching the screen of your mobile device.
To controll Among Us Space Rush game, use your keyboard and mouse if you play it on your Desktop. Or simply use your finger if you use your mobile phone or tablet. Among Us Space Rush is an online game, you need to be connected to the Internet in order to play it. Among Us Space Rush is an HTML5 game, which means that all you need is a browser of any of your devices. 100% supported devices. Among Us Space Rush on NAJOX.com is a Free game no payment needed. To play Among Us Space Rush right now click: PLAY THIS GAME - a green button. ENJOY NAJOX!)
Play This Game:
Among Us Space Rush
Game Rating: 83%
Please wait until the links are generated
Get this game
More Games:
Advertisement:
Game Comments:
Who is better?
sponge_bob
barbie