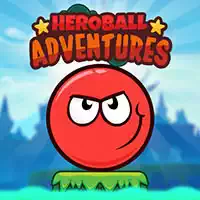 What are Ball games?
The ball game is any online free game that is anyhow connected with the ball. This is not only sports ones (and definitely not all sports games are connected with this item) but anything else too. For instance, they can be:
- collecting some picture from relatively freely moving round objects
- balancing it using a mouse or the altitude-longitude positioning of your mobile device
- trying to pass in the labyrinth – maze running of various types (that also may have limitations in a number of moves, or either time, or even the number of attempts)
- shooting objects trying not to let them down to the very end (while balls can move like a snake or be added line by line descending the bottom/increasing upstairs)
- Tetris-alike gaming consisting of colored circles instead of squares
- playing hard-balled games like billiard (and other cue-connected ones)
- even baking (it is also ball-connected somehow, as the Internet shows the existing examples).

Features of free online Ball games
- sports, matching, shooting or making a picture – these all are attributed to the genre. However, this isn't the excluding limitation – as there are other subgenres that can be tagged with 'ball'. For instance, jumpers. Discover more on your own
- physics of the ball is the cornerstone thing in every game of such genre
- the ball is the thing that bounces. So prepare yourself for various kinds of bouncing stuff during the play – thus, learning the real-world physics (or approximated).