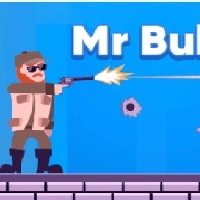 What are Boy games?
One may think that boy games are games for boys. Well, yes, boys play them too (as well as girls). In fact, according to several studies conducted at the beginning of the 21st century, girls and young women play online and offline free games more frequent than boys and young men. In fact, the bigger part of online mobile games is played by females.
However, this isn't why they called like that. The main reason is that they have a boy, a young man or a medium-young man as the main hero in the gameplay. They can be completely different and you can find online more than 10 thousand games tagged like 'boys'. They vary from shooters and racers to sports battles, running, and hunting. Also, those can be love games, war (including strategies and fast battles), puzzles, floor runners, and even adventure-seekers. What you will highly unlikely find in the genre is exclusively girls' fun: dressing a doll, taking care of the garden, kitchenware stuff, and cooking. In a word, everything connected to masculine hormone adrenaline is included in the genre. So, after all, it may be said that these online free games are for boys too, not only about boys.

Features of free online Boy games
- almost anything a regular male player may require is theoretically can be attributed to this genre – where adrenaline is
- boys will be boys – they want it hotter, stronger, more exciting, and bloodier – and this genre gives it all
- only a few subgenres are excluded from this: cooking, fashion, and dressing.

Fun with online free Boy games
'Zombo Buster Rising' is a simple shooter for land-based and air-based zombies, rather cute than repulsive. In 'Simpsons 3D Save Springfield', as you already see it from the name, you save the home city of the Simpsons. 'Zombo Buster' is the part 1 of the game mentioned at the start of this paragraph. There are more fun to come with our site so stay tuned and connected.