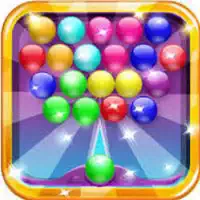 We think that bubbles are so loved by the gamers of bubble online games on our website because of their ideal shape: round. Also, because they can be a part of so many different games — just like round and circular objects are parts of our everyday lives (the simplest example: a wheel). Here, you will be able to:
• shoot the balls
• collect them
• set up round-shaped bombs
• collect jewels of a bubble shape
• play Candy Crush type, where all the jellies are round or close to this shape
• play some sports with a ball (that is round)
• play the wheel of fortune, which is also round
• collect puzzles
• be a babysitter, during which, you'll be taking a baby to a bath filled with soap bubbles
• progress tracks with a ball, which you're ought to keep on track
• picking the round-shaped fruits when on a farm
• playing tricky bubble games that have round-shaped heroes, like it's in the game 'Red Ball'
• play a defense type of game, where all the enemies and your tower protection are drawn in the shapes of bubbles
• pop up the rubber bubbles for the sake of brain relaxation
• drawing bubbly images.

The biggest part of our catalog is composed of bubble free games where you need to shoot at bubbles to destroy them. They have multiple designs, which include different views and colors of the bubbles, the devices to shoot at them, and the presence or absence of heroes, which stand behind the shooting device (for instance, it could be a kitten that is standing close to a shooting cannon and operates it or it might be just a cannon that shoots on its own).

No matter what you choose to play in this Bubble catalog of games on our website, you will always have ultimate fun with them. And the broad choice of games will make you delighted for days and weeks!