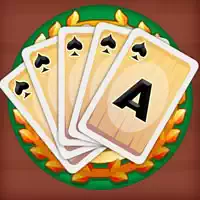 Card games are insanely diverse in the world of modern humans. There are hundreds of types of them, and the number of cards in a deck varies from 16 to 500. They can be played with or without additional equipment. The biggest number of card games are gambling games, where players play not only for victory but also for money and they use cards with suits. Other card games use equipment to create complex storylines a.k.a. quests (the most famous of such games is "Dungeons and Dragons"), where players read supporting information during the game from lists to develop the story and to be imbued with a fantasy ambiance.

Card games, including the free card games online on our website, are, probably, the most fun types of games on the entire planet. And they are definitely one of the most ancient options of leisure and entertainment — the first proven record of a playing card appeared in China around the 9th century AD. That makes cards as old as 1200 years (or around).

There are also mystical, religious, occult, and divination cards, which use a number of different symbols and very often do not have suits. The most common example is Tarot cards, which are used for divination. But they appeared much later, circa the 15th century AD.

We offer all players to try our free card games — you can find around a hundred different pieces on our server. The most popular ones are playing cards with suits (the most widespread of them today are four: diamonds, clubs, spades, and hearts). These suits are so popular that even MS Word (the well-known text processor today) has incorporated their suits as special symbols that one can type on a keyboard or pick from a list of additional symbols that a programmed batch contains.

You might be interested in playing such online card games for free as solitaire, blackjack, slot card games, Spider, 21, and memory card games, amongst the others that we have. Although, in the world, the most popular card game today is poker.