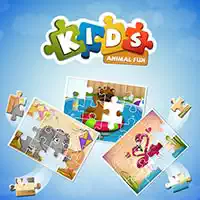 For some of the readers of this text, "cognitive" may be an unknown word. This is the ability to think, interpret the facts and information that we receive through eyes, ears, and feelings to form knowledge about something. Through cognition, living creatures are able to discover the world around them. In other words, this is a combination of intellectual & mental activity, which makes us think, remember, and reason. Humans are considered the most advanced biological creatures on the planet exactly because of outstanding cognitive abilities, which are made possible thanks to our developed brains. That elevates us higher than the rest of the species and had paved the way to dominate the world.

Now as you know that cognition is very important, we present to your attention free cognitive games, which are designed to make it possible for people of all ages to discover the world, its various processes, features, and peculiarities.

Thus, in the 'Spot the Patterns' online cognitive game for free, your brain will be tested to spot something regular and repeatable in something broader, which might even seem irregular initially. In the game '8 Ball Pool With Friends', you'll be studying the laws of inertia and mass through a fun game, which seems to be highly popular in the world. The game 'Ultimate Ninja Swing' is about studying how objects behave themselves when they're connected to a rope and there is a need to overcome obstacles, using your ability to think and plan. In the 'Dominoes' online cognitive freely playable game, the principle of randomness takes place and you can be educated not only on how to cleverly connect the dominoes but also on how to make the most out of the limited resources that you have, given that their supply to you is unpredictable because you don't know beforehand, which domino gets into your hands.