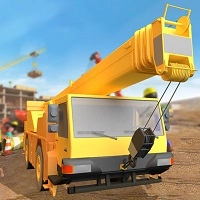 What are Construction games?
The interesting genre lies in between of a fusion of building something and making use of what you have built. Unlike games, in which a player has to build cities/castles/kingdoms/planets and so on to gain more power/wealth/blah-blah, construction is the different case. Here, a player will not fight with anyone to protect what he has already built or to capture someone's belongings. Nor he/she will pass through the levels to upgrade something automatically (like it is in 'Gardenscapes', for instance). Here, the entire thing is in the process of construction: you are given the direction and possibilities to make your construction happen and you just do. This can be, for instance, designing a dollhouse (like it is in 'Baby Elsa Dollhouse Designer' – for the smallest players and, obviously, of the female gender). Or this may be having a truck loader, which a player uses to build a road/house/warehouse/and so on, to complete the level. Sometimes, your gaming avatar will be able to ride or walk on something you build. For instance, if you are given the task to build a bridge – highly likely that you will have to pass through it to test its endurance.
So, the basic thing is to build something and watch as you do it – so you just behold and contemplate.

Features of free online Construction games
- stress will go away as you built something new from scratch – and it is always fun to behold created new stuff, even if made online
- this is one of a few free online games, in which a player doesn't have to destroy anything or kill anyone to play.