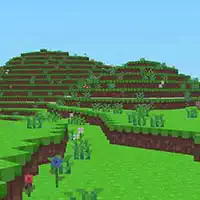 Craft is an ability to do something using a set of skills, knowledge, desire to create, and materials that are being processed to make an item. When a non-physical instance is created, which is a service or something other intangible, craft would mean the same but without the usage of materials. Craft can also be applied to a result of craftwork: for instance, a craft of making a beer and a craft beer. In a small multitude of other meanings of 'craft' word, this would be a machine/device to travel by sea, ground, underground, space, or air (it might carry one person or more people or might not carry anyone).

In the free crafting games positioned on this web page, you will meet all those instances, which we mentioned above: skills of making something, made objects, and devices. Certainly, the biggest part of crafting online games is about Minecraft game, which has a 'craft' in its name, and for that reason, it is very often mentioned in games of creation and development. Many other games have also started to copy the Minecraft theme just to receive a part of its popularity (and some of them have succeeded).

Since Minecraft is the most likable game in the second and third decades of the 21st century, no wonder that many people learn to make objects and build houses in this game. That is actually a good thing per se because it teaches creativity in its many manifestations, which is the next step from destruction and war, which were the main ideas of games popular before 2010. That's a positive shift in human minds and we are glad it happened. We also support that shift with our freely playable crafting games.