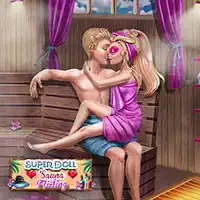 Tired of being shy? Don't know how to start the conversation with the boy you like? Well, free dating games will fix this problem in no time! The best solution for you would be to have more practice, but if you don't have 10-15 boys to make a small chat with, then our collection of dating simulators would be extremely useful for your communication skills training.

Practice before finding your perfect boyfriend
The main advantage of the online dating simulators is the possibility to start over and over again until you get the desired results. In the games we keep on skywardgames.com you'll often have more than two and even three boys to talk with. It's a quite entertaining pastime, as soon as the simulators are interactive and the outcome depends only upon your choices. You can choose the most beautiful boy among the suggested, or have a talk with the one, who acts like your crush does. The principle is simple - you have to choose the most appropriate replicas from the proposed and build communication with the person you adore in a right way.

Communication trainer
Whether you're planning to make some new friends or find a boyfriend, online dating games will definitely be a nice start to your transformation into the more confident and extrovert version of yourself. A nice idea would be to remember the lines from those games to use them in real life, yet, always think twice how do you sound from the another's point of view - too "cheesy" or assertive replicas may scare the boy you like. Remember a simple rule: always be yourself and act as you wish you would. No simulator will ever replace a real communication!