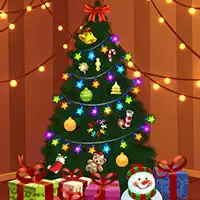 Applying decor to things and people is immensely fun! That's why we have collected in our catalog so many decoration online games, where you can try some of your existing skills and master new ones. For your attention, such options of decoration are presented:
• doing makeup and makeover for people, pets, and animals (both real and fictitious)
• food decor
• home decor and makeover
• trying on new apparel and style for parties and various themed events
• creating new styles of nails on fingers and toes
• painting the pictures in random or predefined colors
• doing some simple cosmetic or surgical procedures in the doctor-type of online decoration games for free (where one visits a doctor's office when there are some problems with one's skin, for instance)
• decorating toys and other things of everyday usage or less frequent usage (these are the cases in such games as 'Fidget Spinner Hero' or 'Happy Halloween Princess Card Designer')
• making a new home for pets, including fish (you can feel like a fish pool designer in the game 'My Dream Aquarium').

Some part of these free decoration games is about painting and coloring. There, you can follow a standard pattern (that's predefined by the game creators and which you should stick with rigidly) or try using random colors among those that are given for your usage. Examples of such games are 'Color and Decorate Butterflies', 'Matryoshka Maker', or 'Super Game Coloring'.

In some games of this category, decorating is done only through existing items, which are applied to the object of the game. For example, in some dress-up games, you can choose not so many colors and decoration options but only can choose among the offered items of apparel, accessories, footwear, and hats, which a character of the game should wear.