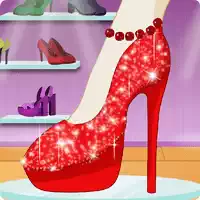 In the online free design games, you can become a true designer of nearly anything! Those options of design are explorable on our website: painting up the heroes of pop culture and other sides of human lives (Disney princesses are the bright example), houses and separate premises (for instance, if you'd like to redecorate your room, playing the free design online games will enable you to explore the possibilities), occasions and venues (weddings, graduation days, Christmas, festive days and holidays, etc.), food (basically, anything from pizza and ice cream to bowls of soup and cakes), cars and the racing tracks, tattoos, hairstyles, facial makeup, pets and animals' appearances and apparel, clothes of babies and their rooms, candies and other confectionery…

The possibilities presented by online design games to play are vast and we're sure that spending hours and hours playing them will raise your internal designer. Who knows, maybe playing them will pave the way for your future profession in life because you will discover that you simply adore designing things and objects. That's actually how many outstanding people started their careers — because they've been playing games and watching films, which became their beloved and defined their lives.

The games on this page incorporate such significant characters and heroes as Disney princesses (Elsa and Anna are the most notable and beloved), K-pop girls, pandas, various beautiful girls of all ages, Dragon Ball, Talking Tom and dudes from his universe, My Little Pony, Ladybug, LOL dolls, Baby Hazel, Peppa Pig, Nemo, dinosaurs, and others. Find a game to your liking from the offered and start playing it. When you're tired of it, simply abandon it and switch to another — that's how you make fun with our highly entertaining games.