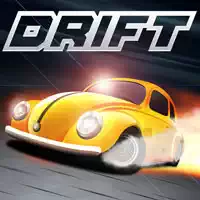 Drift is a controllable sliding of a car, motorcycle, or boat on the surface to make cool stunts. Drifting was always pretty much popular. But even more so, it became after the first 'Fast & Furious' movies started to be released (especially after 'The Fast and the Furious: Tokyo Drift' in 2006 was released, which was all packed with car drifting action scenes). The FF films have significantly broadened the available drift online games to play as well. We presume that about half of our online gaming catalog of Drifting games would have not even been created in the first place if not for the FF films' popularity.

So today, you can endlessly enjoy our drift free games, seeing in them various vehicles:
• cars (about 100 games where passenger cars are presented)
• tuk tuks (in the game 'Tuk Tuk Auto Rickshaw Driver Tuk Tuk Taxi Driving')
• motorbikes (in the game 'Motorbikes Xtreme' or 'Snow Moto Racing')
• F1 cars (in the games 'Drift Mini Race' and 'Drag Formula')
• trucks (in the game 'US Army Cargo Transport Truck Driving')
• jeeps (try the 'Truck Simulator Offroad 4')
• buses (they not only drift but also perform other maneuvers like in the game 'Passenger Bus Simulator City Coach')
• monster trucks (for the fullest fun with monster trucks, try playing the 'Monster Truck Impossible Stunt Track' game or 'Monster Truck Challenge' game)
• boats ('Shipnt.io', 'Boat And Dash', and 'Board Drift Race').

As for the design of the gameplay, there are various options, including shooting, stunts, zombies, speeding for time, doing stunts per se, parking, learning how to drive in the city or off-road, and passing really impossible tracks. We're sure you'll be super thrilled to spend time playing these fun and amazingly cool online drift games to play for free.