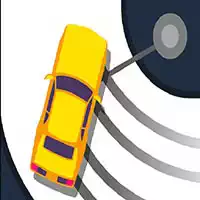 Drifting is a way of driving, where the vehicle's driver intentionally turns a steering wheel too much and too intensely to lose traction with a road's surface, although being able to maintain the general control of the vehicle to drive it through a corner of several/many corners and parts of the track to complete it successfully, without overturning a vehicle and not getting off the track. You can feel like a driver using that technique by playing many of our online drifting games for free. We do not limit you in the choice of games, so you can endlessly enjoy the process while gaining new skills of driving and drifting, which you can then utilize in real life when you have that chance. We also do not charge any fee or payment for playing our online drifting games as well as we do not demand you to install anything on your computer or smartphone. These are significant advantages that you receive on our awesome website.

Drifting is usually done using specially prepared racing cars but it can be in practice implemented on a variety of other vehicles moving on the planetary surface: asphalt, dirt road, water, grass, ice, snow, sand, swamp, deck, or flooring. High-class drivers are able to learn how to drive all the mentioned surfaces to improve their level of driving and drifting.

Many movies have been shot to depict the drifting process (one of them is the very famous 'Tokyo Drift', which is a spin-off of 'The Fast and The Furious'). In racing events, drifting is one of the possibilities to cut the time of going through a track, which makes it possible to beat competitors. You could practice that skill in our freely playable drifting games, picking one or many games to your liking.