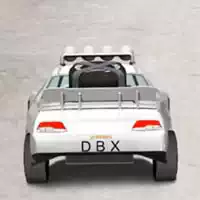 Driving around in your car is so great! It is a purely American way of living and the government enabled everyone to have their own car through an economic model of society. Buying a new car is relatively cheap in the US when we're talking about a mid-class car (up to $50,000) because of a nice average personal income per capita, cheap car loans, and the opportunity to trade in. Used cars are also very popular and so a nice passenger car can be bought for just a few thousand bucks in one of the tens of thousands of car salons of used cars scattered across the country.

That's why driving is in the blood of every person living in the US. A similar picture is in several dozen other nations around the planet. You get these advantages when you start owning a car:
• car is a popular means of moving from point A to point B
• you can plan your own route and stick with it according to your driving preferences
• a number of different cars are tuned to drive various terrains, so depending on where you wanna go, you can pick the best-suiting car (for instance, 4-wheel drive, with large tires, or a sports car that drives you ahead insanely fast; there are also cars for stunts — just like in our online drive games for free)
• maintaining a car becomes increasingly cheaper today, no matter whether you're having the one that works on the engine with internal combustion or an electric car.

No matter how you look at it — a car in your possession is the liberty of your movement and of your heart. You will also experience large freedom of movement and stunts when you start playing our free drive games, where we have hundreds of pieces of games for any taste. You can select various supercars, which are designed with amazing graphics — to show speed and stunts. Or pave your way through dangerous terrains, killing your enemies with guns that are installed on your car. Analogically, in our drive online games, you can explore your skills as a bus or truck driver. The choice is yours. And the freedom attached to it is yours, too!