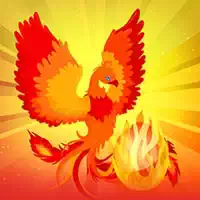 Fantasy is not only the genre of pop culture in movies, songs, pictures, cartoons, websites, comic books, and TV shows, but there are also freely playable fantasy games. And the second meaning of the word 'fantasy' is what people create in their minds when they fantasize. That is actually very useful for a human being, to fantasize. Thanks to that, the process of creativity itself happens and you can dream. Whether you dream big or small — that's another thing. But if not for the ability to fantasize, humankind would not be able to create things or achieve something large.

Yeah, fantasy is a popular theme in pop culture's manifestations. Anything that does not exist in reality can be attributed to fantasy: dragons, everything in "The Lord of the Rings", flying to other planets and between solar systems and galaxies, Star Wars, unicorns, vampires, zombies, or such fake-ancient-age-era games like "World of Warcraft". And, definitely, our free fantasy games, which contain nearly everything of the just named but a few exceptions.

Although there are Star Wars and zombies on our list, people usually attribute them to other genres of human oeuvre but the Fantasy: the first is the space opera, the second is horror. Still, they are collected under one — bigger — umbrella of fantasy, as we believe.

The main idea of any and all online fantasy games to play is to let the gamers and general people feel as if in a much better world, with more romanticism, where miracles can happen, which aren't usually possible in our materialistic world. Where you can overcome a mighty dragon, marry a beautiful princess, and live in a castle, where people love the king. Where many things are much simpler (even if they omit much of the real questions such as medicine, social security, law, fair income, and pretty much all other issues of human life).