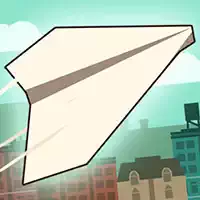 Flight is the event that happens with an object that can fly. Such objects are quite diverse in the world: spacecraft, aircraft, rockets, birds, flying fish, people that fly using winged devices, parachutes, jetpacks, winged cars, helicopters, flying saucers, cannonballs, and others.

In the online flight games to play, a gamer typically finds real-world and invented creatures and flying objects. The first category includes those named above and the invented, such as dragons, superheroes, purely gaming creatures that were designed only for games (Angry Birds would be a fine example, the same as the characters from the cartoon series My Little Pony), unicorns, and various flying monsters. Also, in the real world and in the freely playable flight games, objects that typically do not have their own lifting power also can fly — only because they were thrown by someone or something. A cannonball shot from a cannon or slingshot (catapult) would be such. Basically, anything a man can throw with their hand becomes a flying object for a very short time (until it falls on the ground).

When a flight is controlled (on a plane, spacecraft, or helicopter), it becomes possible to transport passengers and cargoes from one point to another. That's the basis for civil (commercial) and military aviation. The flying machines of modern days are very complex technologically and consist of thousands of parts and nodes. That's why pilots spend around 10 years of education and practice to become licensed so they can operate a flying device. But you can play free flight games on our web server without any license, to immediately feel like a pro pilot, making super fast flights and staggering stunts.