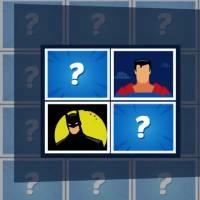 Most online and offline games are interactive. That's simply because you must interact with them somehow to make any gaming progress. You could do that in three ways (depending on the type of online interactive game playable for free):
• through keyboard
• through screen tapping
• through mouse clicking.

Some very advanced offline and online interactive games might have another option of interaction, for instance, via a joystick or a list of other sensory input gadgets (gloves, costumes, helmets or artificial reality or anything like that).

These are the things, which you will be doing while playing free interactive games:
• defending yourself from the ongoing hordes of zombies
• fighting various dudes, including ninjas
• escaping
• painting and coloring up
• playing a wheel of fortune
• grooming a pet
• fighting, jumping, shooting
• racing on cars
• hunting for treasures
• evading from Huggy Wuggy
• tapping for success
• making it through (for instance, in Squid Game)
• utilizing very known US army weapons or simply playing around with its name, like it is the case with the game 'Javelin Olympics'
• working with food
• shooting birds, etc.

In these online pieces of entertainment, you find a really small number of well-recognizable characters. Yet, there are a few: Stickman, Huggy Wuggy, Among Us, Baby Hazel, and Squid Game. If you will have noticed on the Internet something that we could add to this catalog, do not hesitate to tell us in the comments so as we explore the opportunity to add it.

You don't have to pay for anything located on our web server, would it be a game, reading pages, or commenting. Unlike many other websites, we also do not push you to register and so you can start playing at once you find a game of your interest.