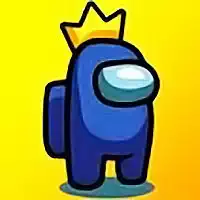 This is a large category of games because it crosses with 'cooking', which has a part 'king' in the name. But, if you ignore the cooking part of the category and leave only the one, where stories are about kings, queens, and knighthood, then you will discover in the king online games a wonderful world of chivalry, adventures, running the states, building castles, marrying cute princesses, and fighting with dragons and other kingdom foes. The examples of the named activities are such freely playable king games:
• 'Cursed Treasure 2'
• 'SamUP Online'
• 'King of Spider' (a card game)
• 'Hangman Adventure'
• 'Goodgame Empire'
• 'Samurai King'
• 'King Of Fighters Wing'
• 'Lion King Jigsaw Puzzle'
• 'Kings of Fighters 2015' and others.

Also, a 'king' is not only a ruler of some country or territory — it is also about being in a top position in some situation, event, or business. That is relevant when you nail something, doing it really well. That can be fighting, parking, fishing, riding, or any other activity in the online king games to play, where you can demonstrate perfection and skills.

To make it more fun to play, the games are supplemented with many well-known characters and heroes, which derive from religion, general knowledge, and parts of pop culture, such as comic books, cartoons, films, TV shows, other games, which were made before these ones you see on the page, and other sources. To name some of them, they are Disney princesses and other protagonists, including Lion King, Tron film characters, Baby Hazel, Wheely, Stickman, Dragon Ball, Talking Tom, Talking Angela, and other characters from their universe, Hello Kitty, SpongeBob, Among Us, Grand Theft Auto, Squid Game, Teenage Mutant Ninja Turtles, Tom & Jerry, LOL dolls, Hulk, and others.

If you'd like us to add anything to this category (for instance, you found a great game on the Internet), write to us about that and we'll see what we can do.