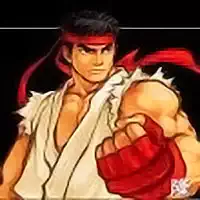 The genre of Street Fighter games was popular at the dawn of computer games, where their most part was 8-bit. That was in the 1980s and 1990s. With the advent of the 2000s, the popularity of King Of Fighters games declined sharply because many other games, including online pieces, appeared on the gaming field.

In the next decade, the 2010s, the Internet became generally widespread and fast, the devices with the Internet became more powerful, and their variety increased, especially after iPhone appeared on the horizon. Although the first iPhone model was presented in 2007, it was not until model 4 in 2010 as it became world hysteria and everyone started wanting to have it although Android-based Samsung phones are a hundred times better in everything (and all sane people know it, even children, who play now our King Of Fighters free games online).

With the advent of tens of thousands of new games, as the world has today, it becomes increasingly harder to keep the level of attention of players of online King Of Fighters games to such games as in this catalog. But they do attract those gamers, who are not very fond of modern games because of their high difficulty, serious hardware demands to be launched and normally played, and who are longing for the 'good old times' when games were focused on story rather than on visual perfection.

8-bit or 32-bit games of the genre of street fighters are presented in our online catalog called the 'King of Fighters'. That's the name of a separate game, which was released years ago in the genre of street fighters but the catalog we're presenting also includes other fighters, where the physical strength and stamina of the characters are praised. To play them, one has to have a good reaction, great grip on a joystick, and fast control. To make the offer even more diverse, we've included here games that have zombies, dragons, and Naruto.